Residential Septic Systems
With Snowden Onsite, you have choices:
Which do you prefer?
A cheap repair that must be redone, or a repair done right the first time - with a warranty?
A cheap system with high maintenance, or a better system with low maintenance?
Larger lump sum payments, or smaller monthly payments?
You deserve choices, and with Snowden Onsite you get choices.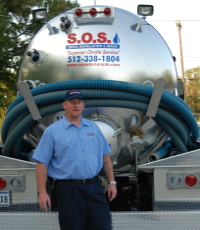 You deserve repairs done correctly, and Snowden Onsite is known for making repairs that last - the first time, and after several attempts by other companies.
SOS/Snowden Onsite Septic fixes your problem correctly the first time, and with a warranty. We diagnose and address the actual cause of the problem, not the symptoms. There are numerous examples of our fixing a problem the first time - after multiple attempts by other companies.
Our courteous and patient staff are well trained and very experienced. Your satisfaction is our goal. We will help you to live your life without constant worry about the septic system.
When you want it done right, you want Snowden Onsite!

Field Services:
Service & Repair - all types, all brands
Residential, Commercial, Multifamily
Septic Tank Pumping & Cleaning
Recovery of Failing Systems
Design and Permitting
Service Plans & Maintenance Agreements
Grinder Pumps & Lift Stations
EMERGENCY SERVICE on Saturdays, for our maintenance agreement and service plan customers only
Consulting:
Engineering design and permitting
Feasibility study & site evaluation
Forensic analysis and expert witness